Haber Details - 9.08.2021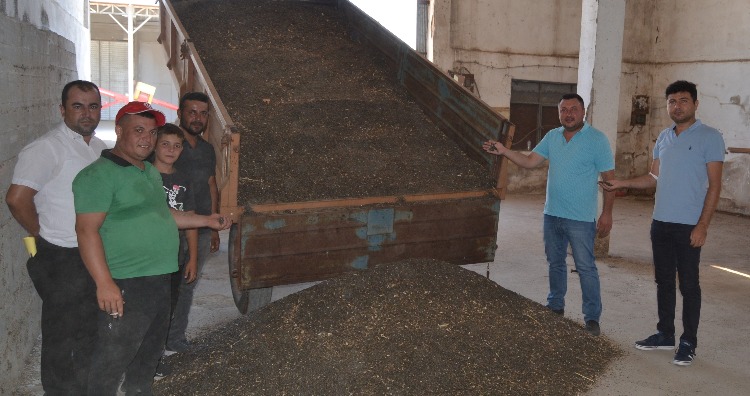 THE FIRST SUNFLOWER OF 2021 HAS ARRIVED TO OUR EXCHANGE
SUNFLOWER, THE FIRST PRODUCT OF THE 2021 HARVEST SEASON, WAS BROUGHT TO OUR EXCHANGE ON MONDAY, AUGUST 09, 2021 TO SOLD.
1,000 KG OF SUNFLOWERS BROUGHT FROM MEHMET ALİ KÜNTECİ FROM MERİÇ SUBAŞI VILLAGE, AT THE PRICE OF 8,000 TL/TON, OUR EXCHANGE MEMBER GÜRKAN GÜR ZAHİRECİLİK NAKLİYE SANAYİ VE TİCARET SAHİTIN TİCARET LİMİTED ŞİRKETİ.
OUR MANUFACTURER, WHO BRINGS THE FIRST PRODUCT, WAS A QUARTER GOLD GIFT BY ORHAN GÜR, OUR TRAILER MEMBER OF THE BOARD OF DIRECTORS, ON BEHALF OF THE UZUNKOPRU COMMODITY EXCHANGE ASSEMBLY.
WE WISH THE 2021 SUNFLOWER HARVEST SEASON TO BE CONVENIENT TO ALL OUR PRODUCERS AND MEMBERS.
UZUNKOPRU COMMODITY EXCHANGE PRESIDENCY
---
Other News Files
1
2
3
4
5
6
7
8
9
10
11
12
13
14
15
16
17
18
19
20
21
22
23
24
25
26
27
28
29
30
31
32
33
34
35