Haber Details - 16.06.2021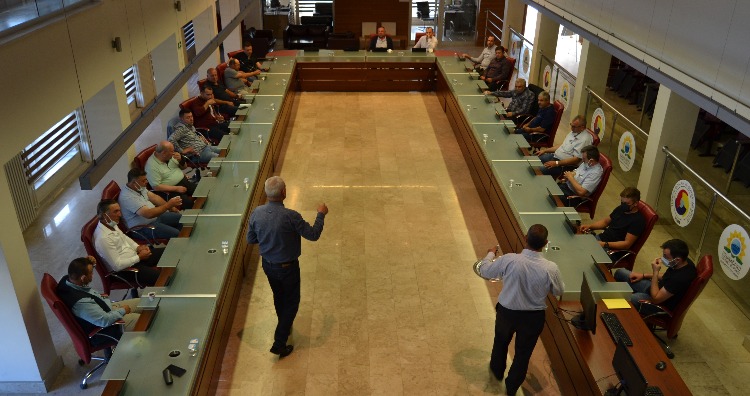 WE HELD A WHEAT CONSULTATION MEETING WITH OUR PRE-THREE MEMBERS
Before the upcoming 2021 Wheat Blend, a consultation meeting was held at Uzunköprü Commodity Exchange, where our members expressed their problems, opinions, suggestions and expectations, in order to have a nice, trouble-free and fruitful blend with our Members who were engaged in Wheat Trade.
Before the 2021 wheat harvest, our members came together to exchange ideas on the quality of the products, the price situation and marketing, and had the opportunity to convey their ideas about the operation and the problems they saw on our stock exchange.
The meeting ended with the wishes of our Chairman of the Board of Directors, Egemen Aslan, to be a fruitful and profitable blend for our traders and producers.
---
Other News Files
1
2
3
4
5
6
7
8
9
10
11
12
13
14
15
16
17
18
19
20
21
22
23
24
25
26
27
28
29
30
31
32
33
34
35